The Black Ice Printer Drivers has a built-in feature to print multiple pages onto one sheet. This feature is also known as N-Up printing, and it allow users to print multiple downsized pages onto a single sheet.
The major benefits of printing N-Up include more cost-effective paper usage, therefore saving money and reduced wear on printing plates, when printing to physical printers.
To setup the N-Up printing, go to Control Panel > Devices and Printers > right-click on the Black Ice Printer Driver > Printing Preferences > Device Settings Tab.
Click on the Pages Per Sheet (N-Up) Settings button to open the N-Up Printing Settings.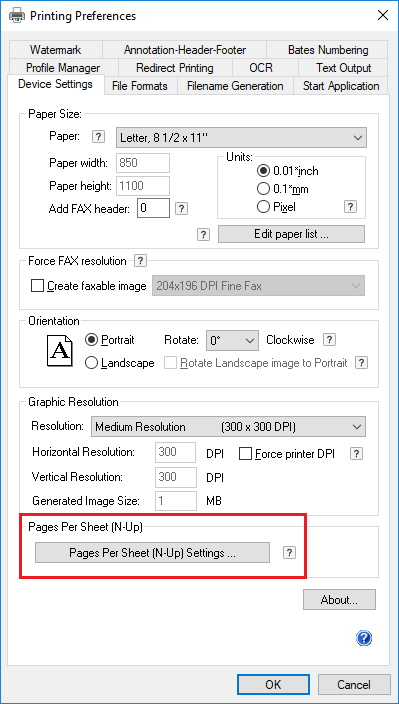 The following window appears: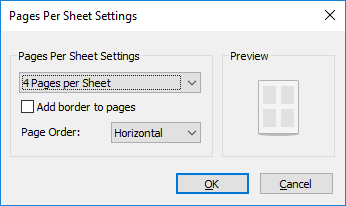 By using the new N-Up Printing feature, users can select the following options:
2 Pages per Sheet
4 Pages per Sheet
6 Pages per Sheet
8 Pages per Sheet
16 Pages per Sheet
In the Preview area, one can see the preview of how the pages will be arranged.
By checking the Add border to pages, the Printer Driver will draw one-pixel width border around each downsized page.
Please see the following images for page border examples: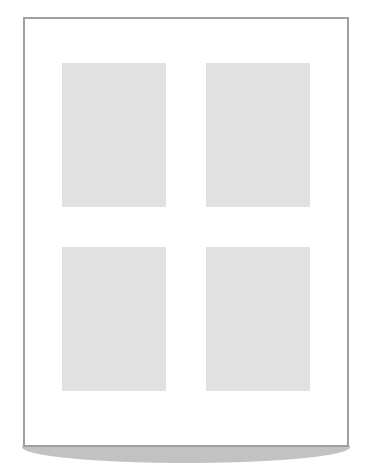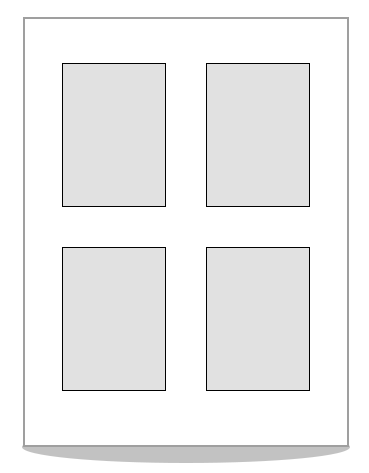 For Page Order, users can select Horizontal and Vertical ordering of the pages. Please see the following images for page ordering examples: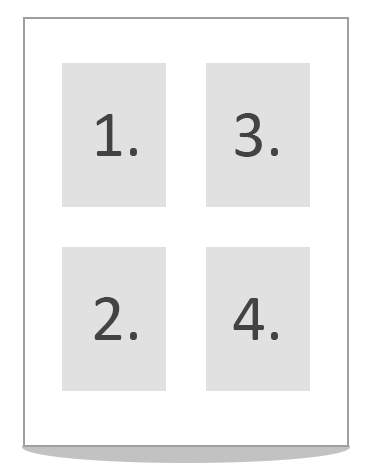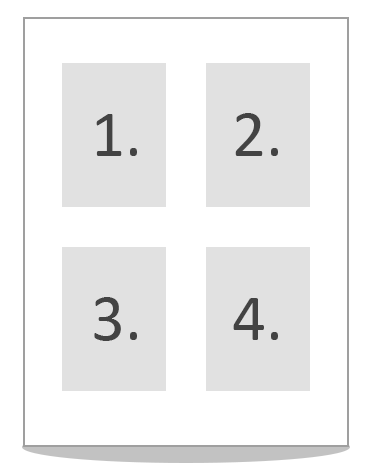 The numbers represent the page order.