HTML5 Web Scanning capabilities are now available with version 1.26 of the Black Ice Software IceViewer.
The HTML5 Web scanning feature enables the users to scan and send documents from the client workstation directly into the IceViewer server database. The client scanning capability is controlled by the Administrator and can be disabled or enabled depending on functionality and security requirements.
If the IceViewer Web scanning module is not installed on the client machine, then the client installer can be downloaded automatically and installed with a single click.
The HTML5 Web scanning supports any TWAIN-enabled device from a web application using any HTML5 compliant browser including Chrome, Firefox, Edge, and more.
The HTML5 Web scan is compatible with most common high-speed scanners such as Rico, Fujitsu, and Xerox and also supports desktop scanners such as HP, Brother, and Epson.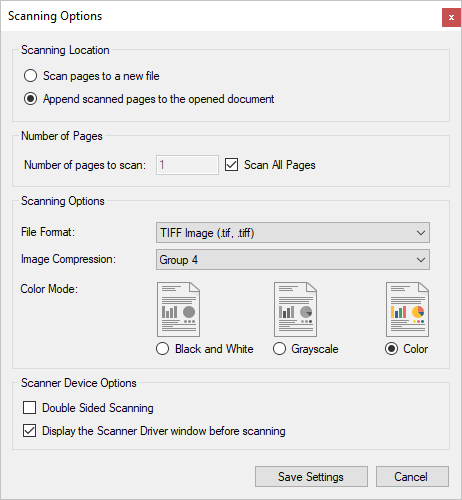 To ensure ease of use, the new Scanning feature only has to be configured once. After the initial configuration, the Scanning Application will remember all the settings for a seamless scanning experience.
The latest IceViewer also comes with advanced tools for Administrators and System Integrators to control whether to hide or show the new Scanning features for individual users or every user.