Black Ice Software - January 31, 2012
Tiff Viewer with PDF
Black Ice Software has released the Tiff Viewer version 8.60 with PDF. The new release includes support for Image PDF.

Black Ice Tiff Viewer version 8.60, enable users to save TIFF images in popular PDF files format. Also multipage TIFF files can be converted and saved with single click as Image PDFs by selecting the Save As option and choose PDF as the output file format. The TiffViewer version 8.60 also can read "Image" PDF files. For restriction on reading PDF please visit the Tiff Viewer page. The TIFF Viewer & Browser Plug-in allows users to view, print, and edit any TIFF image on the Internet or to open and view TIFF files on their desktop.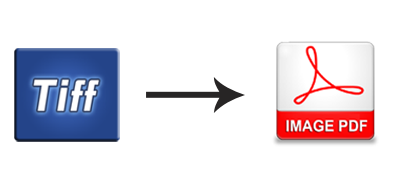 The Black Ice TIFF Viewer become a popular and ideal replace for Microsoft Document Imaging Viewers (MODI) for Windows 7 and Microsoft and Citrix 2008 terminal serves.
Explore the possibilities of office automation with:
- ColorPlus Printer Driver for PDF conversion
- Print2Email with PDF
- Remote Desktop Printing
- FileMorph for document conversion