Black Ice Software - February 22, 2012
Tiff Viewer 8.61 has released
Black Ice Software released version 8.61 of the Tiff Viewer for Windows
7/Vista/XP, Windows Server 2008 R2/2008/2003/2000 and Citrix XenApp servers.

The TIFF Viewer & Plug-in allows users to view, print, and edit any TIFF image on the Internet or to open and view TIFF files on your computer. Version 8.61 of the Black Ice Tiff Viewer includes several significant improvements:

- Stability improvement for Thumbnail Viewer
- Improved Image PDF reading/writing
- Changed default view mode
- Drag & drop modification
- Improved clipboard functions
- MSI install modification. Addition ini file parameter for silent install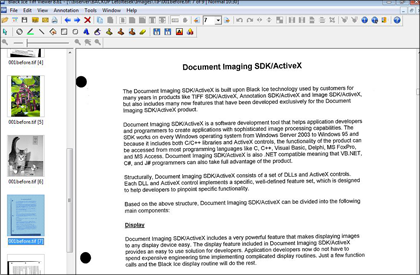 Customers who purchased the Tiff Viewer version 8.60 are eligible for the free upgrade to Tiff Viewer version 8.61.