Black Ice Software - September 25, 2012
Linear PDF for Fast Web Viewing

Black Ice Software has released the Virtual ColorPlus and PDF Printer Drivers version 13.40 with Linear PDF output for faster Web Viewing.

For slow internet connections and large PDF files, viewing the PDF documents from a web server can be very time-consuming. The Black Ice Printer Drivers allow you to convert your documents to a linearized PDF.

What does this mean? A linearized PDF file is structured in a way that allows the first page of the document to be displayed in a browser before the entire file is downloaded from the web server. This kind of page-at-a-time downloading is especially important with large documents that can take a long time to download from the server. Read more...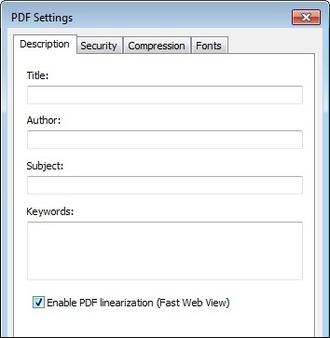 Improved printing from Internet Explorer 9 with Adobe Reader
Improved printing using RAW data type
Fixed 1kb PDF problem when "Enable advanced printing features" is unchecked
API/RTK (Resource Tool Kit)
Improved Message Capture C++ sample on server systems
Improved BatchConverter C++ samples
Various small improvements in samples
Updated Printer Driver components, please see the Printer Driver release notes
Updated Manuals