Black Ice Software - August 17, 2016
BiLPD Manager version 2.08 is released!
New transferable licensing, to allow customers to move the BiLPD Manager Server to another computer!
Black Ice Software has released version 2.08 of the BiLPD Manager. This version includes new licensing with transferable licenses to allow customers to move the BiLPD Manager Server from one computer to another quickly and easily.
What are the benefits of having the new transferable license, instead of the regular (static) license?
The regular (static) license is tied to a computer, therefore even if the computer is damaged, or you replace a computer you will not be able to reinstall and register the BiLPD Manager on this new computer, since your license is already used up.
The transferable license validates the license periodically, and it is not tied to a computer, therefore if you would like to move your already registered BiLPD Manager to a new computer, you can do so by simply uninstalling the BiLPD Manager Server from the old machine, and installing it on the new computer.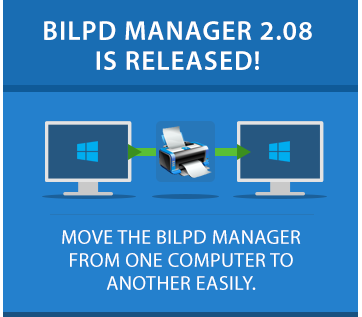 The latest released BiLPD Manager version 2.08 includes improved secure HTTPS communication with the Black Ice License Server during the registration, and new features to use Proxy server for the registration.
The complete list of improvements in the latest BiLPD Manager includes the following:
Stability improvement for starting the BiLPDService
Changed license registration communication to HTTPS
Added Proxy handling during the license registration
Added transferable license handling
Updated the .NET Framework to 4.0
Updated the information in the About window
Extended the BiLPDManager logging with debug information
Stability improvement for TCP listening in the BiLPDService
Minor improvements on the user interface
Updated manual
Free Upgrades and Priority Support
Do not forget to subscribe to future releases by purchasing maintenance. With an active maintenance subscription, you will receive all new releases for free! Priority email technical support is also included in your subscription. For more information, call us at +1 (561)-757-4107 Extension 3, or impactsales@blackice.com.

As a special offer, if your maintenance subscription has expired or you did not include the maintenance subscription in your original purchase, simply refer to this newsletter to renew or add maintenance retroactively!