Black Ice Software - May 21, 2014
Print Header and Footer with the Black Ice Printer Driver!
Create more professional document by printing the Header and Footer with the Black Ice Printer Driver!
Black Ice Software has released Printer Driver version 14.00 with new features to print the Header and Footer on the printed document to provide important background information and to make your document look more professional.
The new Header and Footer features provide flexibility for better document management by adding User or Document specific information to the printed document such as User name, print date and time.
PRINTING TIME – The time when printing the document
PRINTING DATE EU – The date of the print job (DD/MM/YYYY)
PRINTING DATE US – The date of the print job (MM/DD/YYYY)
PRINTING DATE ASIA – The date of the print job (YYYY/MM/DD)
DOCUMENT TITLE – The Title of the PDF document
DOCUMENT AUTHOR – The Author of the PDF document
DOCUMENT SUBJECT – The Subject of the PDF document
DOCUMENT KEYWORDS – The Keywords of the PDF document
DOMAINNAME - The domain where the printing user is logged on
USERNAME - The name of the printing user
COMPUTERNAME - The computer name that is printing the document
IPADDRESS - The IP Address of the computer printing the document
DOCNAME - The name of the document that is currently printed
PAGENUM - The current page number
PRINTERNAME - The printer's name which printed the document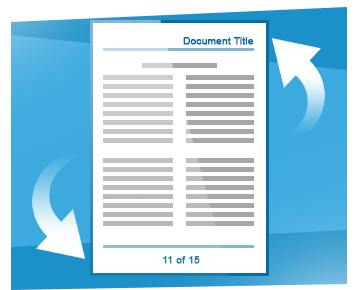 Print Header and Footer with the Black Ice Printer Driver!
Besides the Header and Footer printing feature, version 14.00 of the Printer Drivers includes a redesigned Annotation printing with Previews. Updated Documentation includes the new feature of Redirect Printing to Scale to printable area and to Scale to physical page size to let users make use of the whole paper size when printing to physical printers.
The complete list of improvements in the latest Black Ice Printer Driver includes the following:
Added Annotation Header/Footer feature
Redesigned Annotation Tab with Preview.
Fixed text rotation problem in PDF printing
Added scaling page option to Redirect Printing to physical printers
Updated PDF DLLs to version 2.6.2.571
Stability improvement for file name lengths exceeding 260 characters
Improved paper orientation handling when changing paper size during message capture
Updated manuals
For technical details, please click link: Print Header and Footer on documents.
Free Upgrades and Priority Support
Don't forget to subscribe to future releases by purchasing maintenance. With an active maintenance subscription, you will receive all new releases of your software for free with your subscription! Also included with your Subscription is Priority email technical support. For more information call us at +1 (603) 882-7711 Extension 2, or sales@blackice.com.

As a special offer, if your Maintenance Subscription has expired or you did not include the Maintenance Subscription with your original purchase, simply mention this newsletter to renew or add Maintenance retroactively!