Black Ice Software - March 13, 2012
Windows 8 Compatibility!

Black Ice printer drivers version 13.27 are compatible with Windows 8 Developer Preview. Both the OEM and the "End User" licensed printer drivers are tested with Windows 8 and with a small adjustment they are now compatible with both 32 bit and 64 bit versions of Windows 8. The current 64 bit printer drivers must be upgraded to guaranty compatibility with Windows 8.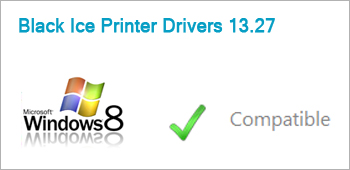 Black Ice software announces support for Delphi XE2!
The API/RTK (Resource Tool Kit) has expended support for the Delphi XE2 - 32 bit. The sample applications now can be compiled with Delphi XE2 32 bit. The 32 bit samples are fully compatible with the 64 bit printer drivers. The RTK samples for Delphi XE2 64 bit version will be available, please see our newsletter announcement coming soon.
Printing Tips for Developers
One of the most important elements of the Black Ice printer driver programming interface is the ChangeDevmode event.
The following
Message Capture C++ (32 and 64bit)
Message Capture C# (32 and 64bit)
Message Capture VB.NET (32 and 64bit)
Message Capture Delphi (32bit)
sample applications had been extended to demonstrate the ChangeDevmode event for developers to simplify and reduce development time.