Black Ice Software - February 11, 2016
Tiff Viewer version 11.40 is released!
Improved Note annotation!
Scrolling through multipage documents with the mouse wheel!
Black Ice Software has released version 11.40 of the Tiff Viewer. This version includes a new feature for the Note annotation, to show separately the Author and the Last Editor of the Note. This new improvement helps users to collaborate on documents and to track any changes.
The new TIFF Viewer also includes scroll through multipage documents with the mouse wheel to navigate between the pages by simply scrolling with the mouse wheel. When reaching the bottom of the page, TIFF Viewer automatically jumps to the next page in the document.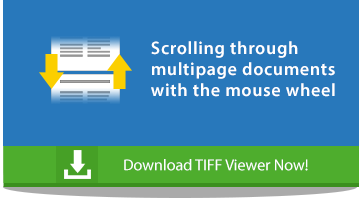 Version 11.40 of the Tiff Viewer includes updated right-click menus for the annotations text formatting, with updated documentation to enhance user's experience.
The complete list of improvements in the latest Tiff Viewer include the following:
Added scrolling with mouse wheel for multi-page documents
Improved Note annotation to collaborators name in the Note
Updated right-click menus for Note's text formatting
Free Upgrades and Priority Support
Do not forget to subscribe to future releases by purchasing maintenance. With an active maintenance subscription, you will receive all new releases for free with your subscription! Priority email technical support is also included in your subscription. For more information, call us at +1 (561) 757-4107 Extension 2, or impactsales@blackice.com.

As a special offer, if your Maintenance Subscription has expired or you did not include the Maintenance Subscription in your original purchase, simply refer to this newsletter to renew or add Maintenance retroactively!