Faxproducts.com - January 13, 2011
NEW! Print2RDP Version 5.09
Black Ice Software® announces the release of version 5.09 of the Print2RDP with a new solution to the receipt and label printing problems previously encountered.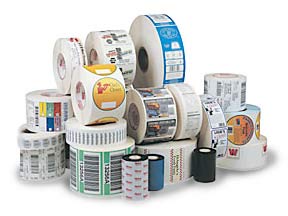 Wide variety of label and receipt paper sizes supported
Label printing can be problematic. Generally label printer paper sizes are non-standard paper sizes and are defined in landscape mode, while most standard paper sizes are defined in Portrait mode. This can create problems with existing applications, since most applications often assume the paper size is in Portrait mode.
Often label printing software is hard coded for the paper type used and the brand of label printer they support..
We created a solution for these complex printing issues. Print2RDP v5.09 will be able to print labels and receipts to local printers from a wide variety of server-side applications.
Customers with version 5.00 or higher can upgrade for free by downloading and installing v. 5.09 and using their existing serial key. Customers with version 4.9x or lower will need to purchase an upgrade first.

***MSI install is available for large scale deployments***
Print2RDP for Document Conversion
Combine Print2RDP with a Black Ice virtual printer driver and convert any printable document on the server directly to the Client machine into PDF, TIFF, HTML, JPEG or any other (30+) output formats.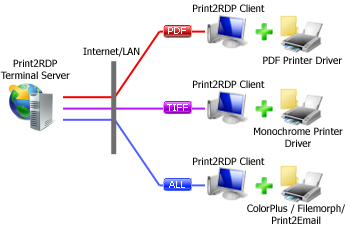 File conversion + remote printing
See how it works
Free Upgrades and Priority Support
Don't forget to subscribe to future releases by purchasing maintenance. With the yearly maintenance subscription, you will receive all new releases of your software for free! Also included is Priority email technical support. For more information call us at (603) 882-7711 Extension 3, or impactsales@blackice.com. As a special offer, if your Maintenance Subscription has expired or you did not include it with your original purchase, simply mention this newsletter to renew or add Maintenance retroactively!