New Timestamp feature
added to the TIFF Viewer
TIFF Viewer 11.62 has been released with a new Timestamp feature, which can be used to stamp TIFF documents with the current date and time, time zone, and customizable text as well!
Configuring the Timestamp
To configure the Timestamp in the Black Ice TIFF Viewer, go to the Home tab, click on More Options, and then select Annotation and Stamp tab from the sidebar. This will show the configuration menu of the Timestamp.
In the new Annotation and Stamp menu, users can configure the Stamp settings, such as automatically burning annotations into the image, as well as Stamp settings, such as set the Default Stamp, timestamp date and time format, adding a time zone, and customizable text with alignment too!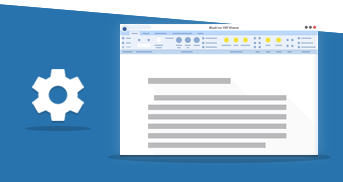 Adding the Stamp to the image has never been easier
To add a Stamp to the TIFF image, simply go to the Annotation tab, and select the Stamp you want to use. If the Default Stamp is configured, users can also select this option on the Home tab, next to the More Options button to automatically use the stamp which has been selected during the configuration.
For more information about the new stamp features and settings, please see the
Black Ice TIFF Viewer user manual.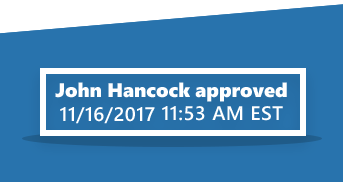 Works on Windows Servers, Citrix, Azure, and more!
TIFF Viewer supports Windows 10, 8.1, 8, 7, Vista, XP and Windows Server 2016, 2012 R2, 2012, 2008 R2, 2008, 2003 operating systems, and also Citrix environments, such as Citrix XenApp (Citrix Presentation Server), or XenDesktop.
Read more about the Black Ice TIFF Viewer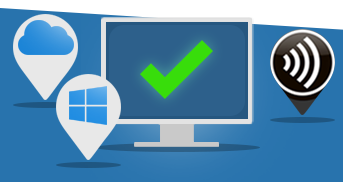 More features:
Microsoft Office Document Imaging Replacement
OCR (Optical Character Recognition)
View, Print, Annotate and Edit TIFF images
MSI Installer available for large scale deployment
Tiff Viewer Browser Plug-In included
Manage pages in multipage TIFF files
Email TIFF documents as an attachment
Upload to SharePoint support
Scan/Batch Scan document to TIFF
Transferable Licensing
Place Note annotations to anywhere in the document
Print TIFF documents silently from command line
Auto Rotate documents to portrait or landscape
Thumbnail View of multipage TIFF documents.
Undo for 16 step operations
Importing text (TXT) file to the graphics
Supports Windows Desktop and Servers
Supports Citrix XenApp and XenDesktop
Full control for Administrators over features
Add Stamps to the documents easily
Drag And Drop Pages From one document to another
Seamless Update to the latest Tiff Viewer version
Supported Client Platforms
Supported Server Platforms
Windows 10 (32 and 64 bit)
Windows Server 2016
Windows 8.1 (32 and 64 bit)
Windows Server 2012 R2, 2012
Windows 7 (32 and 64 bit)
Windows Server 2008 R2, 2008 (32 and 64 bit)
Windows Vista (32 and 64 bit)
Windows Server 2003 (32 and 64 bit)
Windows XP (32 and 64 bit)
Citrix* XenApp (Citrix Presentation Server), XenDesktop