Description of the problem:
Running the MSI installer and display "This installation package could not be opened."
msiexec /i "BiBatchConverter.msi" REGNUM="XXXXX-XXXXXXXX-XXXXXXXXXX"
There are several causes of for the problem:
• MSI package is damaged.
• The MSIEXEC command is not executed in the same directory as the "BiBatchConverter.msi" file.
• The quotation mark is not standard quotation marks around the .msi file ("BiBatchConverter.msi"). MS Office product and Word has different quotation marks. To avoid quotation mark errors, please type the MSI command into notepad before you cut and paste it to the command line.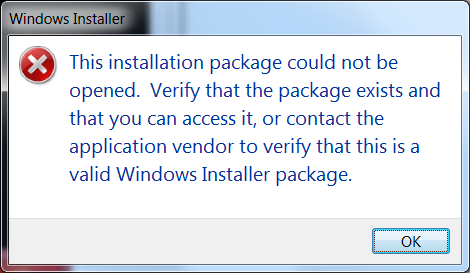 Regards,
Technical Support Team