When printing the some PDF documents from Adobe Reader version 11, on Windows 8 or on Windows server 2012, the extracted text are garbled. It is a known issue with Adobe Reader 11 or higher.
Solution:
Disabling Protected Mode in Adobe Reader 11. To disable Protected Mode in Adobe Reader, please follow steps below:
1. Open Adobe Reader, and go to Edit > Preferences…
2. Go to Security (Enhanced) and disable Enable Protected Mode at startup option.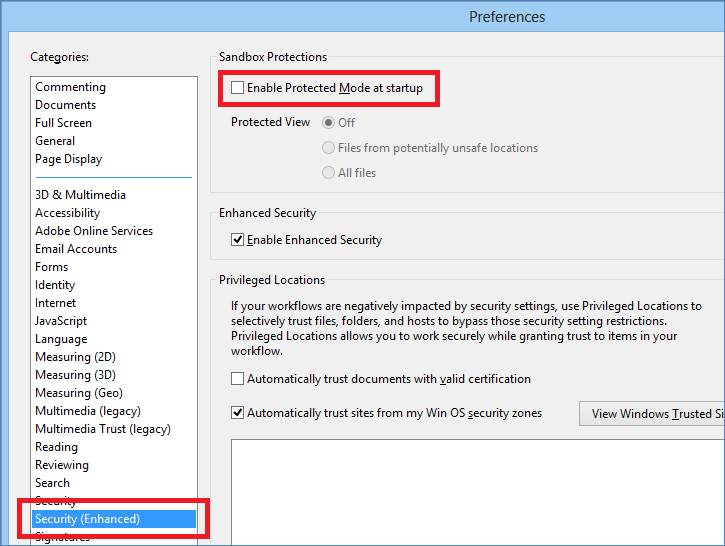 3. Restart Adobe Reader, and try to print the problematic PDF with text extraction again.